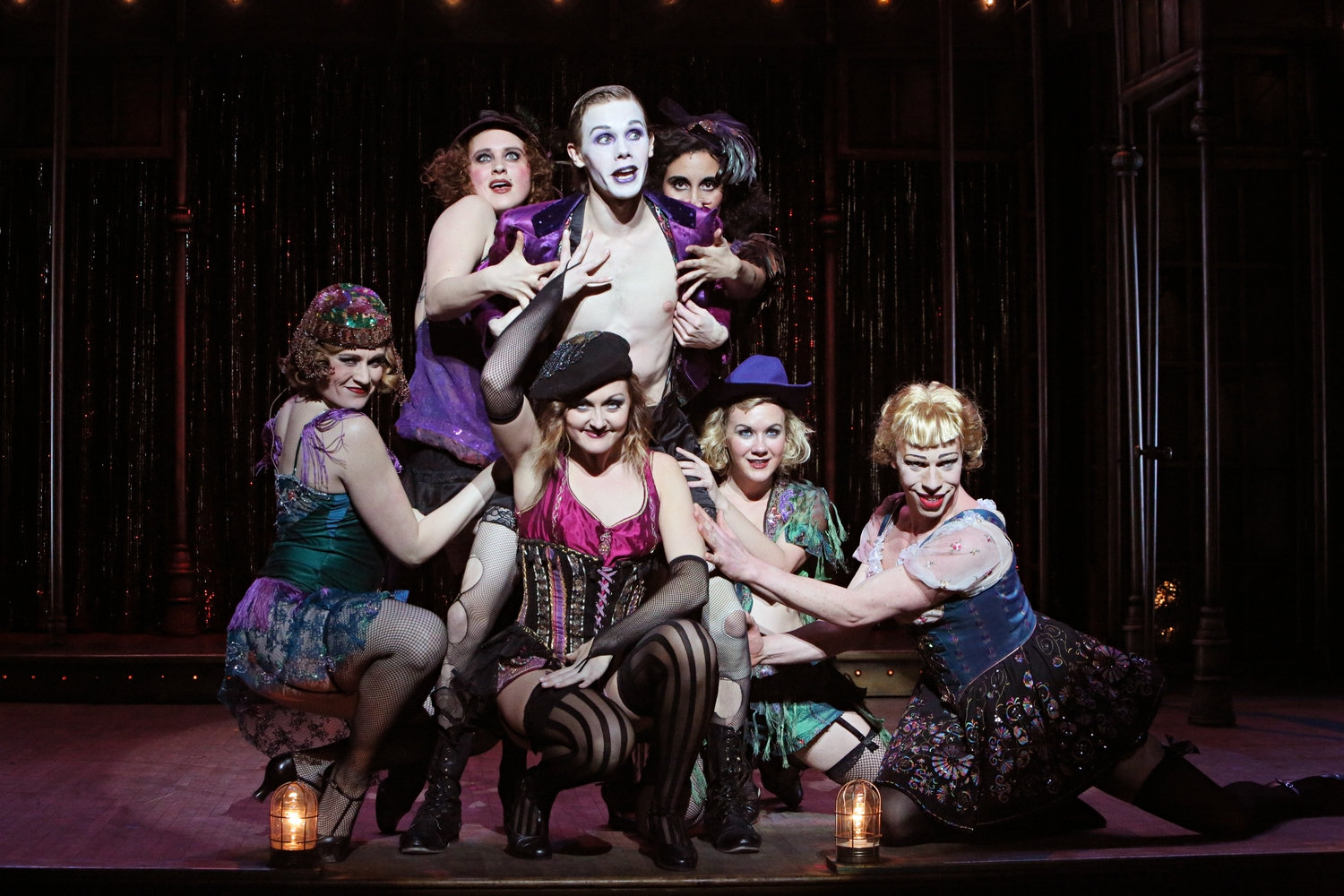 Tyler Michaels (Emcee, in center) and cast mates in "Cabaret"
Theatre LatteDa and Hennepin Theatre Trust collaborated with Xelias to add circus elements to their 2014 production of "Cabaret". Tyler Michaels, a former Xelias student, was the Emcee.
Tyler uses the Spanish Web in the first number to descend from the balcony into the crowd. Later we see him on the solo trapeze for "I Don't Care Much." With the new production of Pippin and the revival of circus in Broadway theatre, Xelias is sure to see more collaborations in the future.
Want to see what Tyler is up to today? Check out his website portfolio here.